Press kit
How to get the images:
Right-Click or Option-Click somewhere on the image
From the pop-up menu, choose "Download image as" or "Save image as"
Select a location on your computer to save the file and click "Save"
Download a photo
These images are sufficiently large for digital purposes (they are bigger than they look on this page), and for moderately large print uses as well. For help with how to save them, see instructions to the right. Please ask us if you need something else!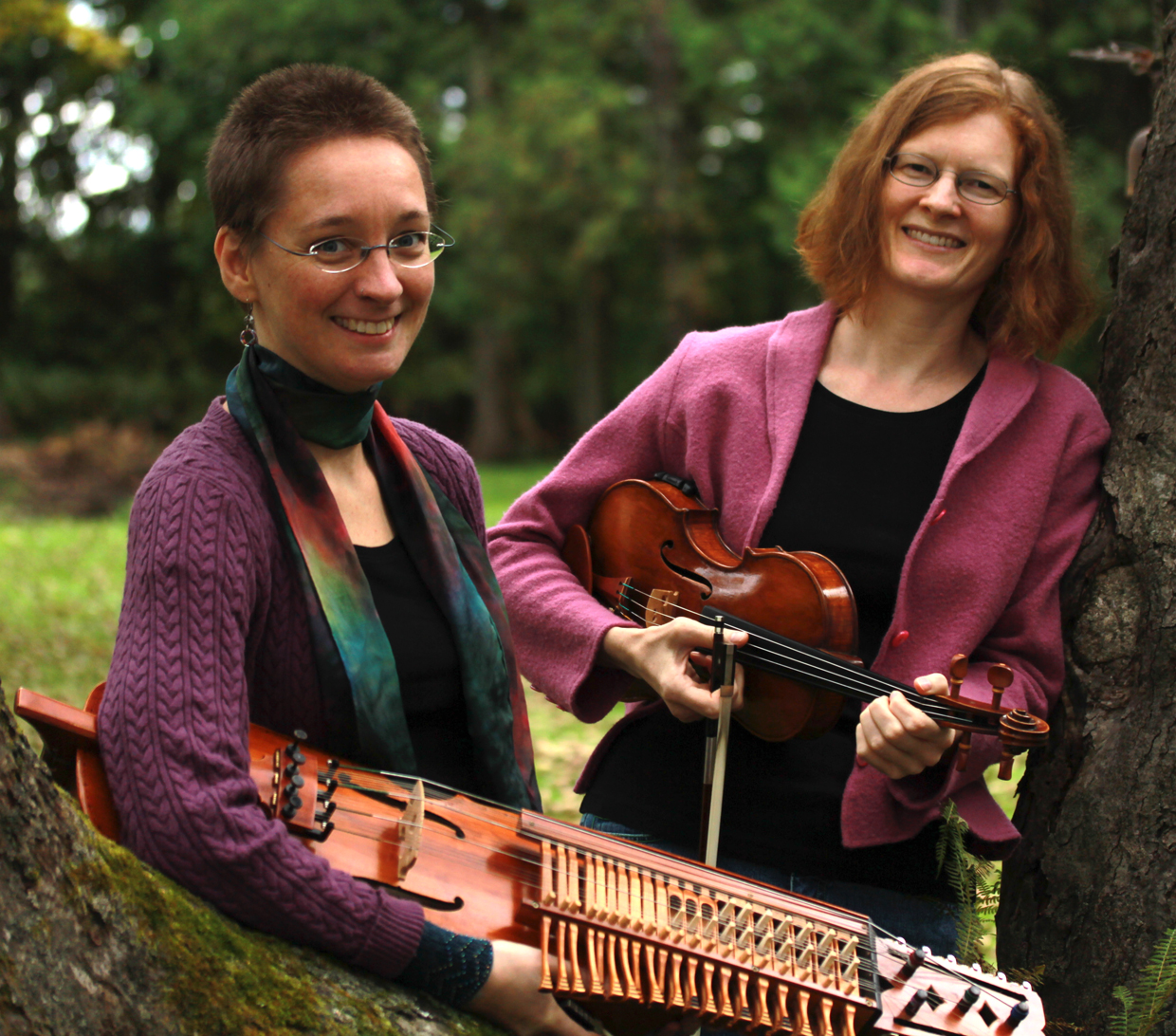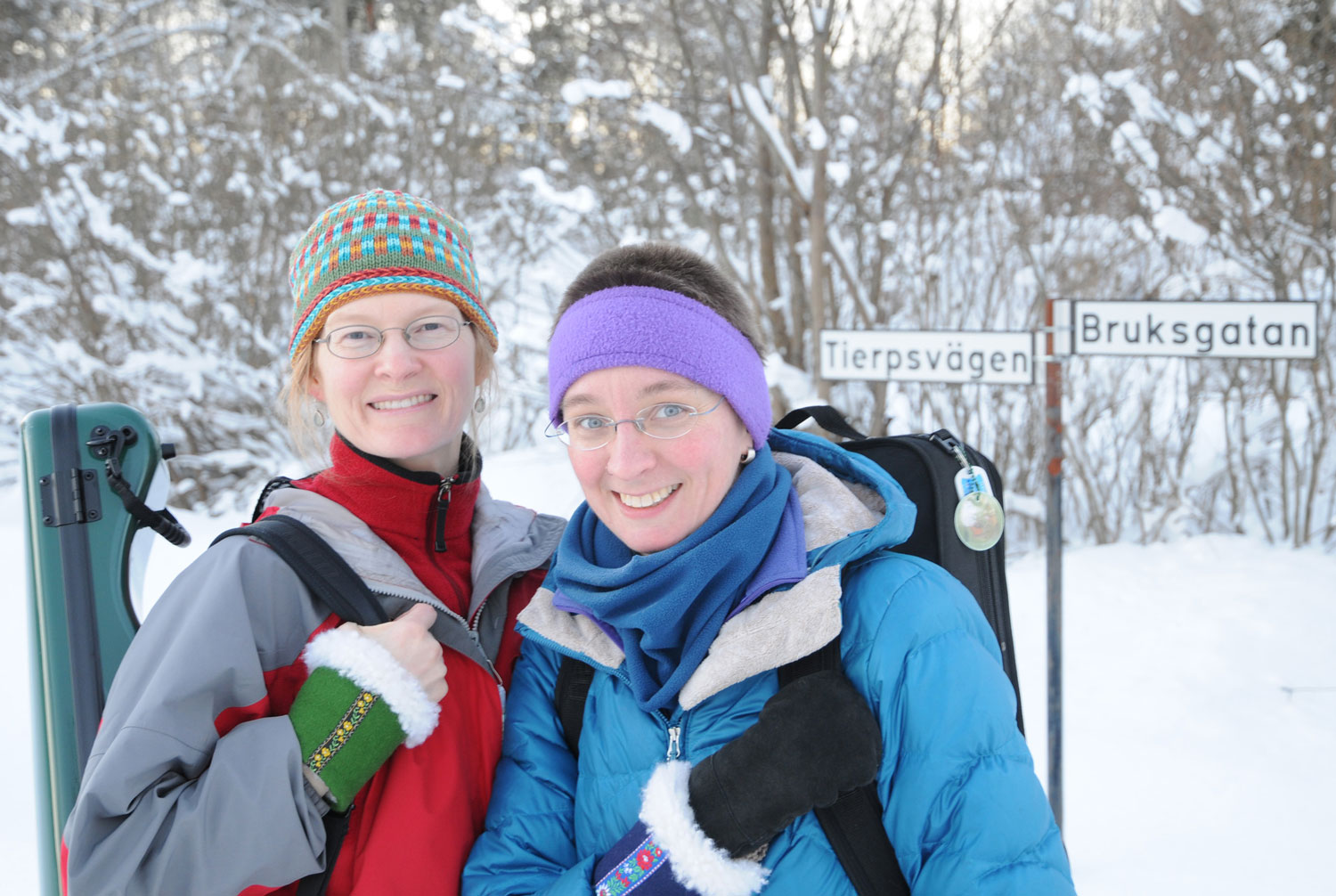 Describe an event
We suggest the following template for creating an email announcement. Simply copy and paste the text into your own message, and edit to reflect your own details.
Please join us for a special evening of Swedish music!
lydia ievins & Andrea Larson
http://lydia-andrea.com/
lydia and Andrea are eager to share the music they've brought home from a rewarding year of studying together in Sweden. They perform an energetic and engaging program of traditional music on fiddle, 5-string fiddle, nyckelharpa, and voice -- including waltzes, schottises, polskas, and more.
When: (date and time)
Where: (venue)
Cost: ($) Reservations strongly encouraged.
Contact: (name, phone, email)
-----------------------
About lydia & Andrea
-----------------------
lydia ievins plays 5-string fiddle and nyckelharpa for Scandinavian and English Country dancing. Her absolute favorite thing about playing in either genre is the boundless opportunity to create rich harmonic lines. She has been awarded a bronze Zorn medal in Sweden for her playing in the Uppland tradition.
Andrea Larson has performed Swedish traditional music for the past 20 years and has been teaching fiddle/violin from her private studio for the past 15. She enjoys exploring new ways to share her treasure trove of new teaching ideas from some of Sweden's best fiddle teachers. She is very enthusiastic about her newly developed workshop series on practicing, which she has now discovered to be fun after all!
Andrea and lydia have been playing Swedish-style fiddle together for the past decade, and spent an intense 2012-13 academic year studying in the center of the nyckelharpa universe, at the Eric Sahlström Institute. Much of their shared repertoire comes from central regions of Sweden, with a smattering of Norwegian and Danish and beyond. They are excited about their latest grand projects: bringing the younger hipper living slängpolska tradition to the US, and offering an intensive Träd Weekend course they have created for dance musicians.